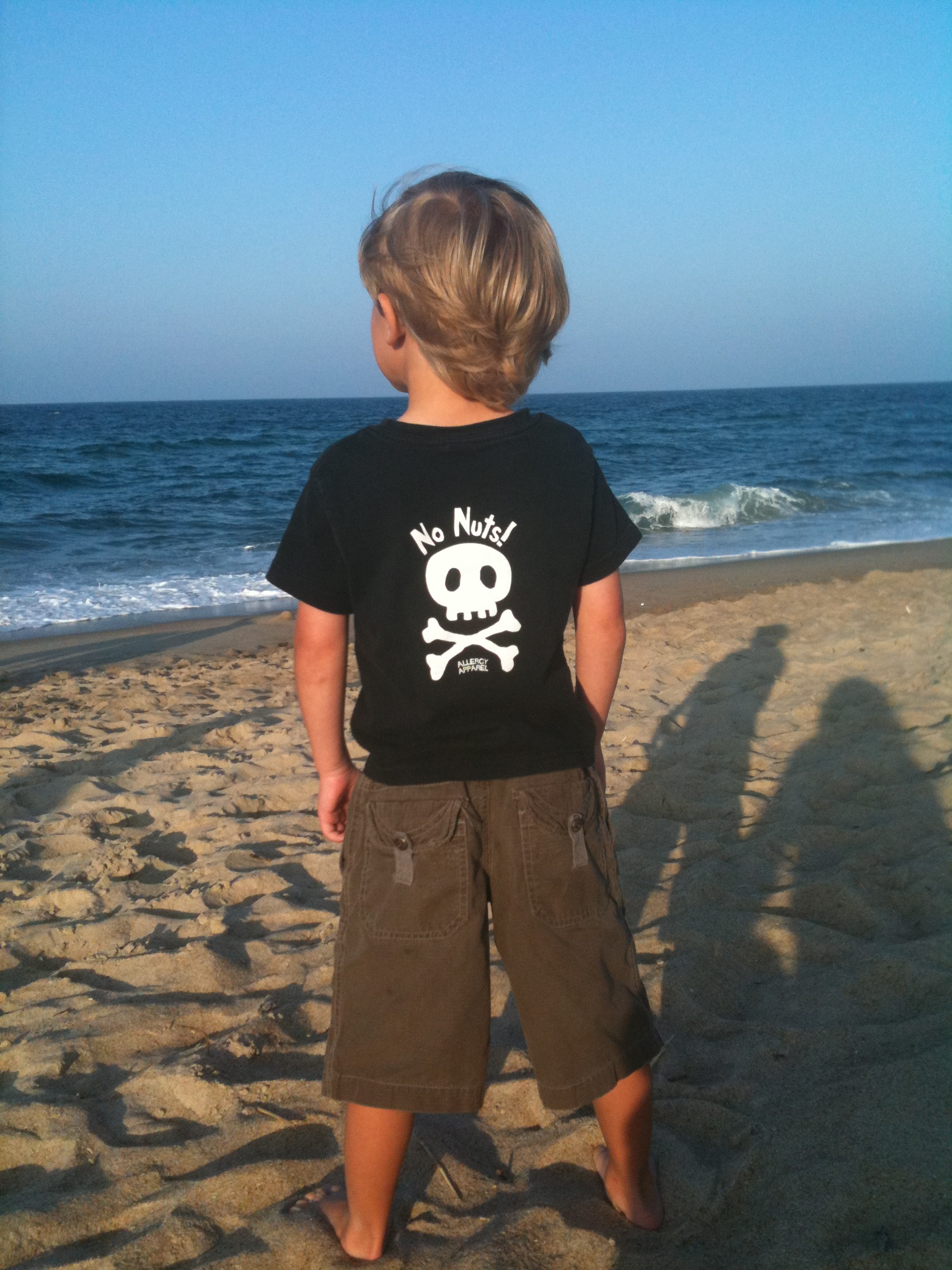 Summer is fast approaching! How will you be storing your epinephrine while you are at the pool, on the beach, at the water park, or amusement park?
According to Mylan's patient information page, EpiPen® and EpiPen® Jr Auto-Injectors should be stored at 68º - 77º F(20º to 25º C) and not exposed to extreme cold or heat. Like Mylan's EpiPen® auto-injectors, the Auvi-Q™ epinephrine auto-injector is also light sensitive and needs to be stored at 68º - 77º F.
It is important to carry your epinephrine with you at all times and I am often asked to recommend carriers for the summer months. I have put together a list of carriers that may help you and your family in your upcoming summer travels.
Kool Blanket, The Kool Blanket is made up of individual water filled cells, simply offering an extra layer of insulation for your medications. Retail $3.50
Pros:
Inexpensive
Cons:
Weight: Each Kool Blanket weights about 4oz.
Needs to be rotated, based on environment
Has not been tested
Waterproof Jumbo Epi Carrier, Constructed of a soft PVC material, this carrier will hold up to 3 EpiPen® or other brand epinephrine auto-injectors and offers waterproof protection and includes a Kool Blanket. Retail $14
Pros:
Inexpensive
Offers waterproof protection
Includes a Kool Blanket
Cons:
Made in China
Kool Blanket has not been tested
MediaMates EpiPen or Auvi-Q Carrying Case, Designed by a mom, these easy to carry EpiPen® or Auvi-Q™ Carrying Cases offer an organized way to carry your allergy medications. Available in 4 different patterns. Retail $12.99 - $17.99
Pros:
Inexpensive
Child friendly designs
Keeps medications organized
Can be worn with carabiner clip or included belt
Con:
Insulation has not been tested
Epi Carry-All and Auvi-Q Carry-All, Designed to fit your epinephrine auto-injectors snugly and reduce bulk. Constructed of a durable nylon and lined with an insulation material. Retail $39.95, SALE $32.95
Pros:
Made in the USA with 30+ years experience
Lined with an insulation material
Can be worn with included carabiner, adjustable belt, or on your own belt.
Constructed to be discreet
Cons:
Does not accommodate a Kool Blanket (Keep in mind that his carrier does offer a layer of insulation)
Insulation has not been tested
Waterproof Waist Pouch, This denier pouch is large enough to carry all of your allergy medications and can be worn on your waist. It includes 2 leakproof/airtight LokSak® bags. $26.39
Pros:
The included LokSak® bags have been proven waterproof up to 60 meters.
Made in the USA
Large enough to include a Kool Blanket or Insulated Wallet
Cons:
Does not offer any type of insulation
Also available in a smaller size for your Auvi-Q™ epinephrine auto-injectors.
Insulated Wallet, This is my favorite and I often remind people that this is the ONLY proven pouch to keep your medications at around 77º-79ºF. Retail $31.95
Pros:
TESTS PROVE that the Insulated Wallets RETAIN THEIR CONTENTS AT AROUND 77º-79ºF for a minimum of 45 hours per immersion period in a constant environmental temperature of 100ºF.
Cons:
Requires a separate carrier if you want to wear your epinephrine auto injector.
Please carry your epinephrine auto injector with you at all times. Allergy Apparel™ strives to offer you an extensive selection of epinephrine carrying cases, making carrying a potentially life-saving device more convenient.
Please check with your physician or pharmacist for additional information on temperatures and other characteristics of epinephrine.
EpiPen® is a registered trademark of Mylan Inc. Mylan Inc. does not sponsor or endorse the products referenced or sold on the above web pages.
EpiPen® has redesigned their website with the focus on, "Life Happens. Be Prepared." initiative, aimed at educating the community to be prepared for whatever comes their way - avoidance first, preparedness always.
You can find out more information about EpiPen® auto-injectors, their storage recommendations and their "Life Happens, Be Prepared" initiative at EpiPen.com.
Have you tried one of the above carriers? Do you have input you would like to share? We would love to hear about your experiences. Please comment below.